TutorialProduct key regenerator
Part 1 : Key regeneration list
To create the list of regenrated list to verify with
the Ultimate PID Checker
, you can use the
Damaged product key regenerator tool
As you can see in available source code of the script is in pure javascript, no information are stored on
tool.frogg.fr
.
Anyway, if you really doubt of it (that's ok i would do the same !), just use the source code of the script localy on your computer
available on github
, the result will be the same.
Regenerate your product key list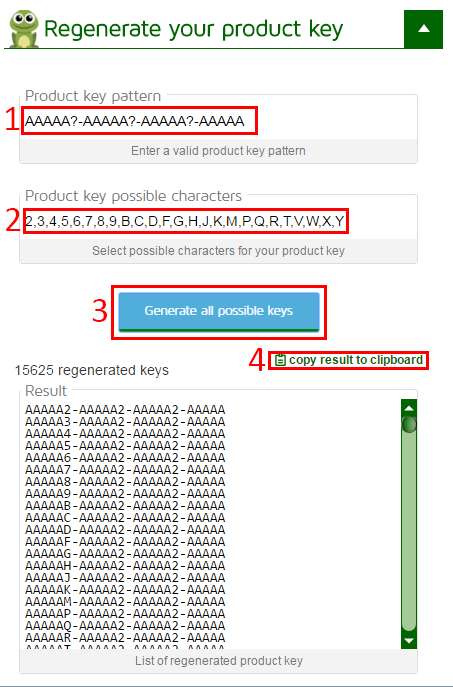 Set your damaged key using ? as joker for missing letters
Select the list of possible char for this missing letter, by default all Microsoft possible chars are set
Start the key regeneration
Copy the result to a file
Part 2 : Verify key regeneration list
Once you got the list of possible product key, you need to download and use the tool
the Ultimate PID Checker
to test each one of them.
Some explanation on how to proceed :
1 Select options

Select the key target software
Set options you want, i recommand to choose to log result to be able to check in it once verification finished
2 Select key list file

Select the regenerated list file created in Part 1
3 Start verification

Start the verification process !
Part 3 : Results
Once done, the
the Ultimate PID Checker
main windows will warn you about working product key.
Also, you can find the working product key in log file by searching for the string ": Valid" (without quotes)
If you have more than one computer you can split the list to check product key simultanly on other computers to find faster the matching product key.
Verification can take really long time like around 5-15 keys tested by min in my case.
It took me 3 days with 3 computers running at same time to recover my Windows 7 CD Key with 4 unreadable characters.
Anyway it worked, product key has been found !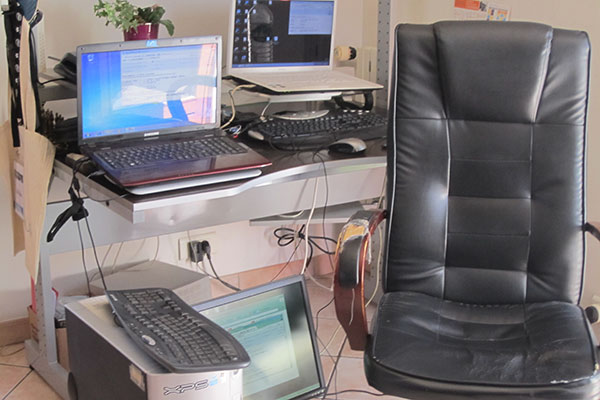 If you have any question, or if you found a bug on the
Damaged product key regenerator tool
you can contact me using the
contact form
If you have trouble with
the Ultimate PID Checker
, you will have to see with his owner !